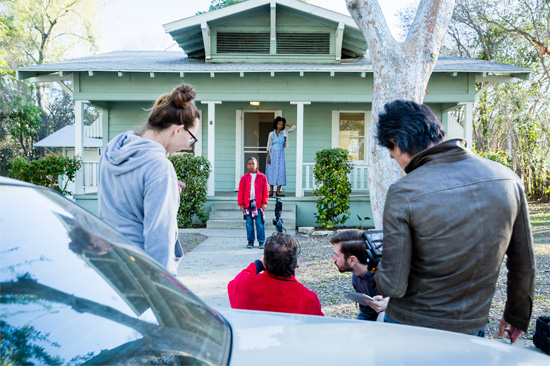 Behind the Scenes: Little Ish's Story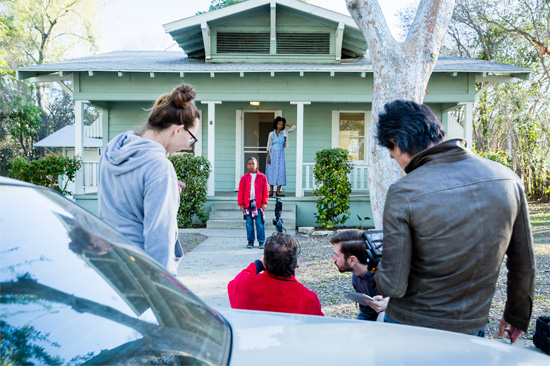 The film "ISHUES" documents the troubled life of talented singer Ishmael Herring. Re-creating scenes from a childhood spent in the Kansas City foster-care system rested on the shoulders of child actor, Taye Newman.
"From the first audition, Taye had the job," says PM "Phil" Romero, one of our co-directors. "He had to act out some pretty disturbing scenes, and doing that convincingly is difficult for the most seasoned of actors. Taye had us rooting for him—you really believed he was 8-year-old Ish."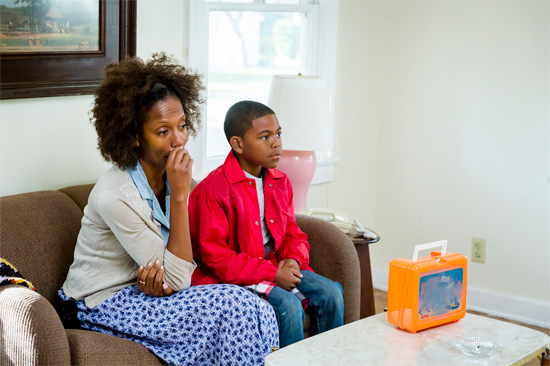 The woman in this scene played one of Ish's foster mom's, the one who tried to care for him after he endured abusive situations.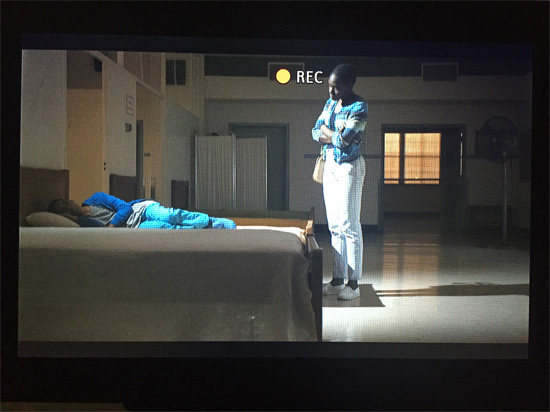 He pulled a knife on her, she called the police, and Ish was placed in a mental facility. She continued to visit him.
"We would be filming a difficult scene in a dirty, run-down building, and Taye would have to endure the torment of an actor playing the role of a foster parent, yelling at him repeatedly," Phil says. "The script required Taye to act sad and like he was fearing for his life. When the scene ended, everyone in the room was torn up, but Taye's face would turn to a smile and he'd be ready to eat lunch."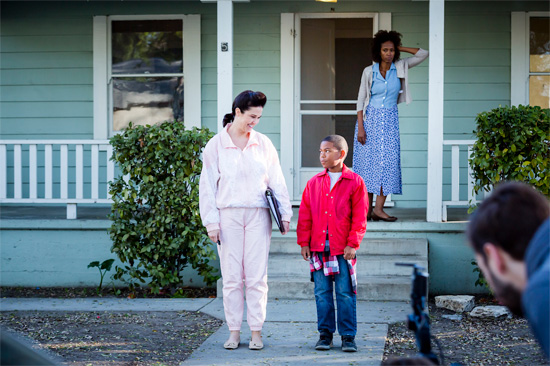 The woman in pink played a social worker.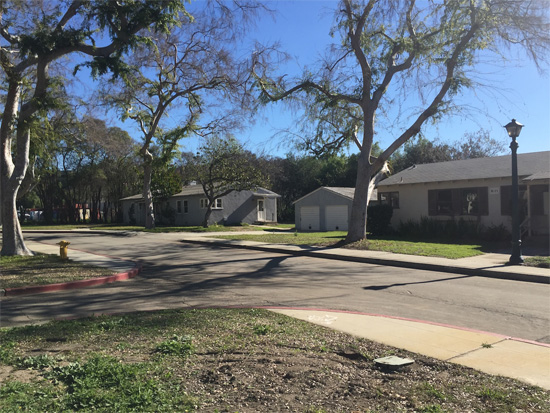 The Kansas City scenes were shot at an abandoned section of campus at Cal Poly Pomona. The 1950s-era buildings had once been used for teachers' housing.  The streets replicated the middle-class neighborhoods Ish spent his early years in.
Producer and location scout Scott Downing found the location and producer Cassendre De Le Fortrie re-created the look of 1980s Kansas City.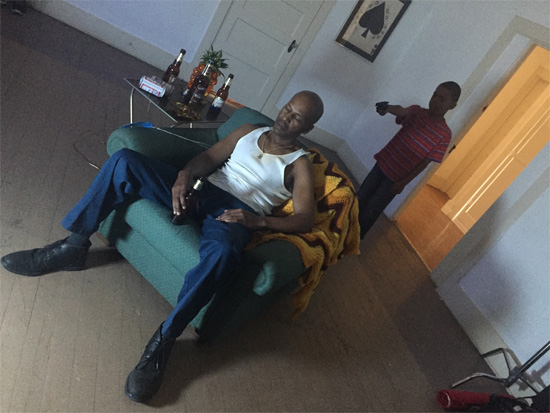 The man in this photo played an alcoholic foster father. Ish's foster brothers tried to convince him to kill this man.
Ish was taken away from his drug addict mother at age 4, and bounced around different foster and group homes til he aged out at 18. He never knew his father, and met his mother once or twice. She died this year in a mental facility.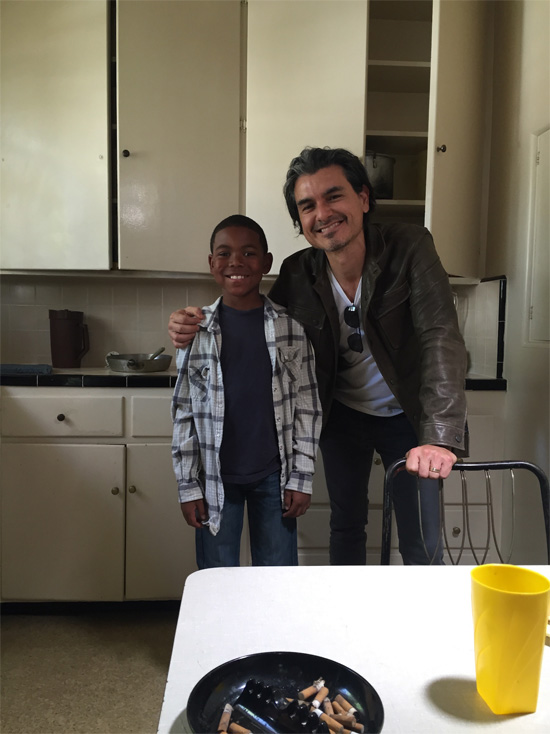 Phil with child actor Taye.